About One Dream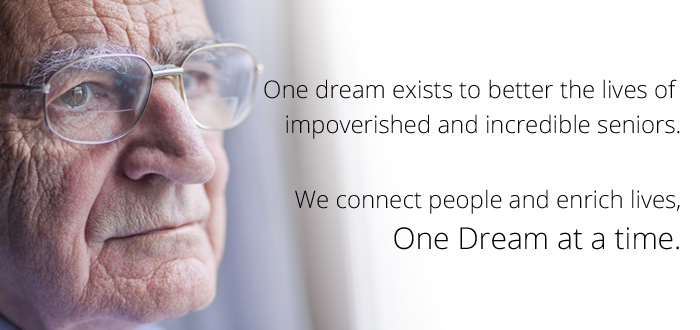 Our Dream is to Help Impoverished Chicago Seniors:
One Dream is a non-profit organization based in greater Chicagoland that was created to better the lives of impoverished and incredible Chicago seniors.
There are so many wonderful people that have lived kind, loving lives, only to find themselves alone and unsupported financially in their senior years. Like anyone else, these Chicago seniors have dreams. And often, their dreams are not very hard to fulfill.
One Dream exists to make those dreams come true. In the process, we hope to bring generations together to create new, joyful memories; then share those experiences and inspire the world to respect and support our Chicago seniors. We connect people and enrich lives, One Dream at a time.