Darlene's Helicopter Ride Over Chicago
Donate Here
Click the icon above to donate to One Dream.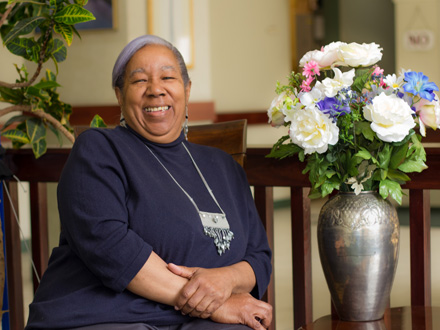 Darlene is an Oak Park, Illinois senior citizen with an adventurous spirit. Her dream was to fly in a helicopter over the city of Chicago.
Darlene lives in a low-income senior home where she can see the traffic helicopters race past the window. She dreamed of flying in one for a long time. She said she wanted to know what it's like to fly "fast and low," and to go "straight up, and then straight forward."
We decided to support Darlene because of her belief in the value of education and her history of giving to others. Those two go hand in hand with Darlene. When she was seven years old, she promised herself that she would go to college. She believes that, "if you want power, real power, get an education." Darlene graduated from Chicago's Malcolm X College in the '60s, and began her career in radiology. As an X-ray technician, she used her education to help other people.
Darlene's Helicopter Dream Come True
Darlene's  dream came true on July 10th, 2015. She and her two friends Kevin and Joe all picked up their boarding passes at Chicago Helicopter Experience and got ready for their ride.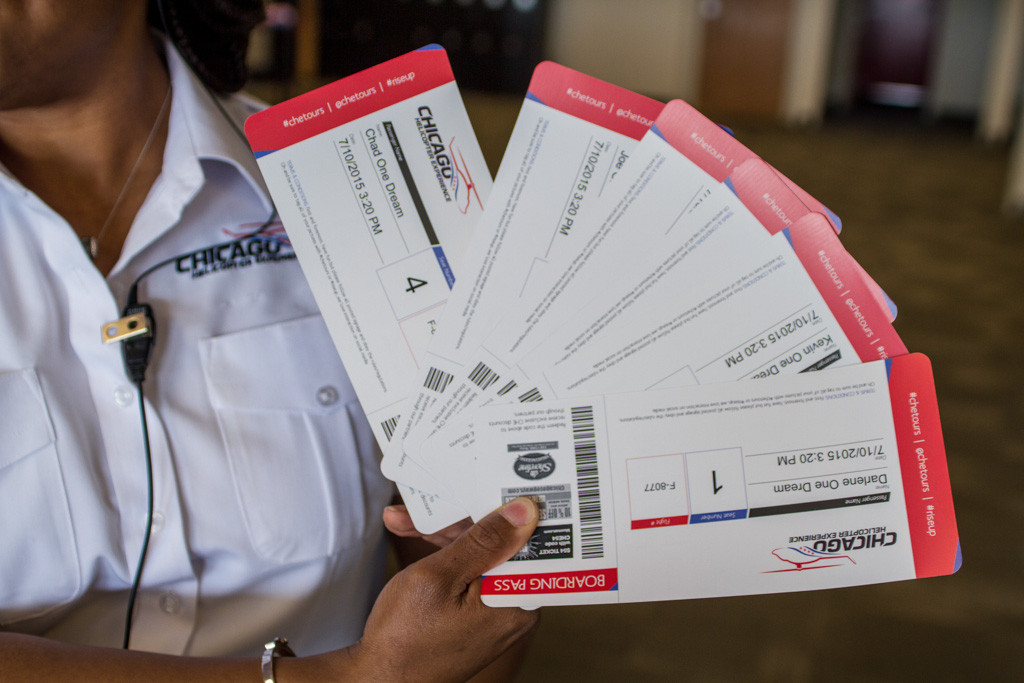 You could see the nervous excitement on everyone's faces before they climbed into the bird.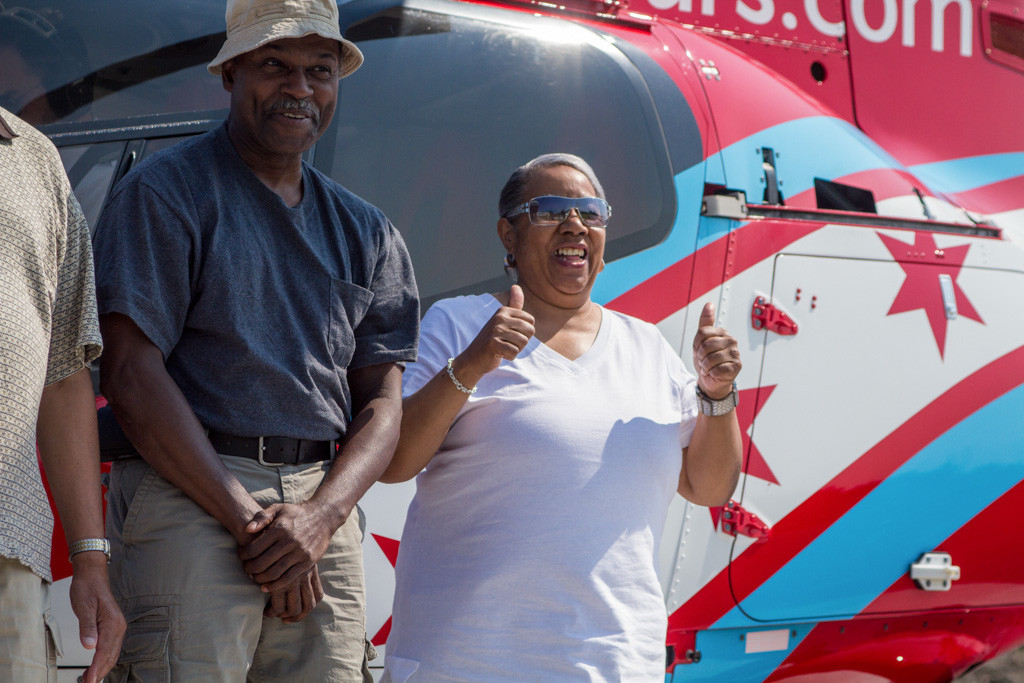 Darlene's view from the copilot's seat was incredible. She said it was even better than she imagined.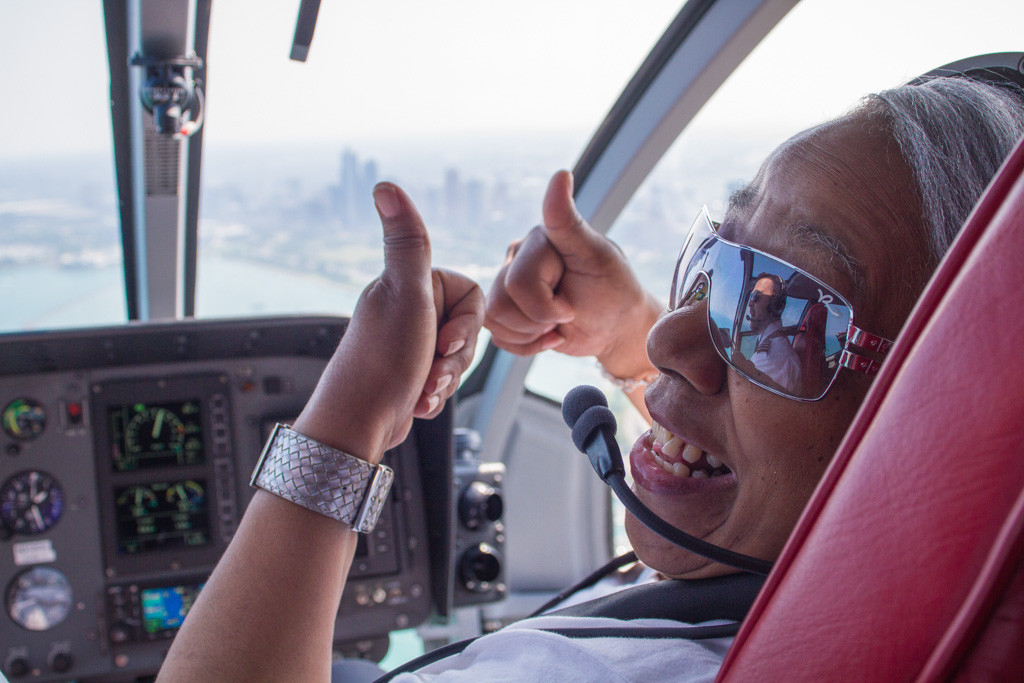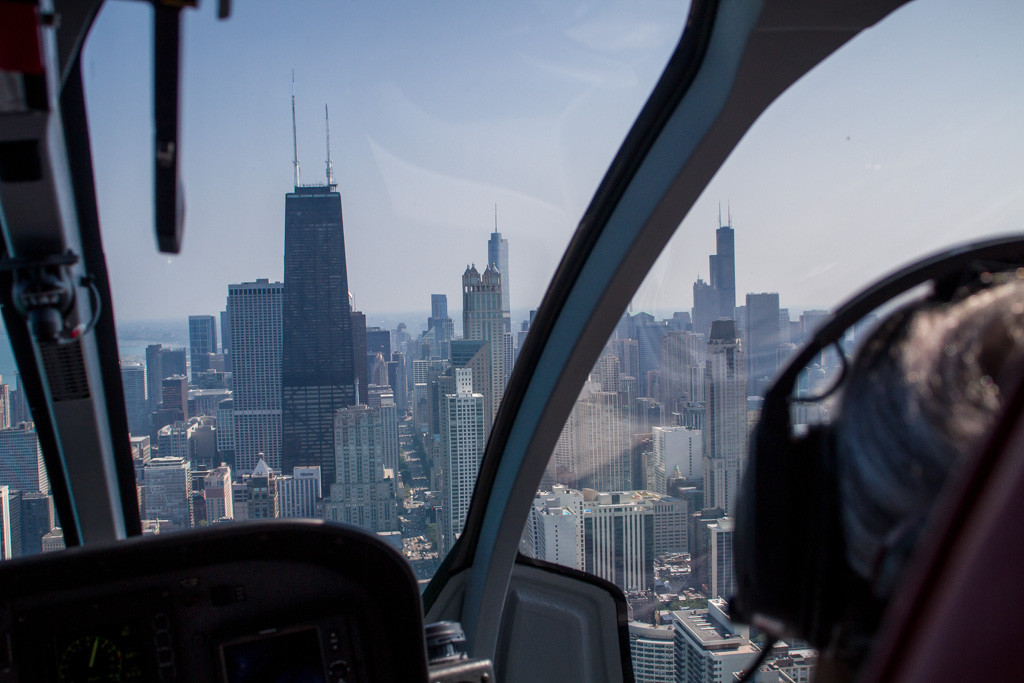 Back on the ground, Darlene's adrenaline-powered excitement was contagious. She danced off the helipad and cheered to everyone she saw!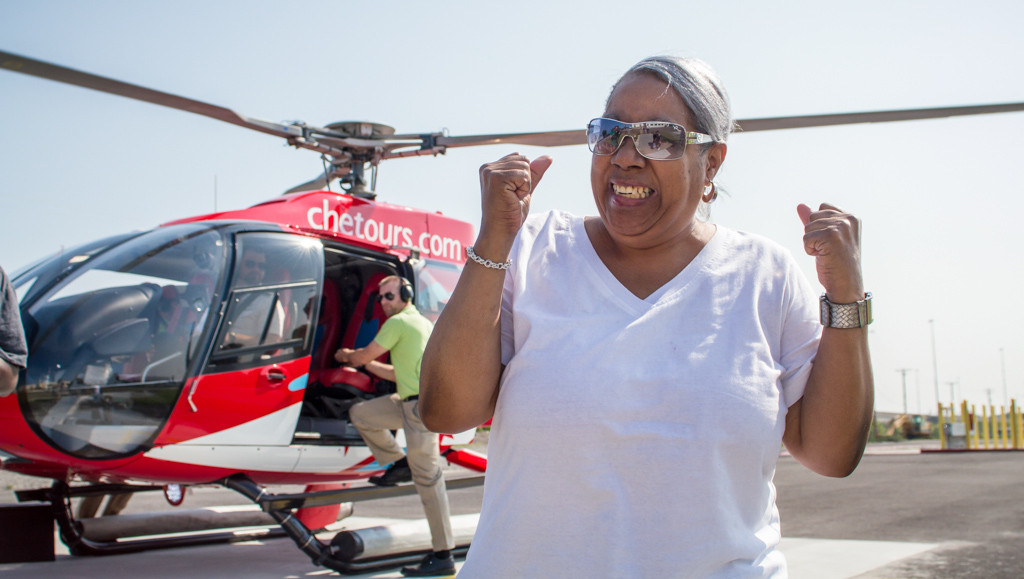 More Photos of Darlene's Helicopter Flight over Chicago
Thank you to the Chicago Helicopter Experience for donating a flight for our group. What a cool company. They're the only Chicago helicopter tour company with a helipad downtown, and their whole staff was incredibly accommodating.
Thanks so much to Diffract Creative for donating production and editing services to tell Darlene's story.
Last but not least, thank you to all the generous online donors who made this dream possible.
Mrs. Crane
Joe Dawson Jr.
The Evangelista Family
Bob Smith
Kathy Sweezy
Billie Tucker