In Loving Memory of Ingeborg Eggert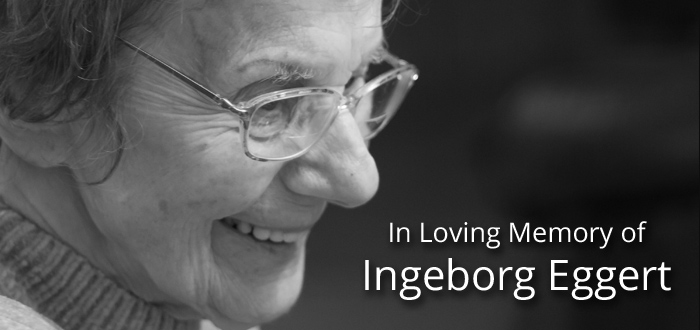 Thank You
We would like to thank all the people who donated to One Dream in loving memory of Ingeborg Eggert. Inge was an incredible woman whose friendly, sweet personality and big heart touched a lot of people. We greatly appreciate all your donations in her name.
The donations will be used to make dreams come true for low-income Chicagoland senior citizens.
Ingeborg Eggert Obituary
April 2nd, 1920 – January 5th, 2015
Ingeborg "Inge" Eggert nee Mortensen; Beloved wife of the late Robert Sr.; loving mother of Robert Jr. (Ruth), Sharon (Ed) Schoen and Sandy (Frank) Cosentino; devoted grandmother of 12, great-grandmother of 19 and great-great-grandmother of 1; dear sister of Elaine (the late Al) Haynal; fond aunt, great aunt and friend of many.
---
Julie Adreani
The Baker Family
The Borta Family
Lynn Cooper
The Freres Family
Dawn Gryzik
The Harshbarger Family
Eleanor Jacobs
Michelle McCorry
Daniel and Susan O'Connell
Ellen Ragusin
The Rizzo Family
The Troccoli Family
Barbara Walker
---
Please visit our Donation Page to donate in honor of a loved one.