Irene Got to Meet Jeff Gordon in Daytona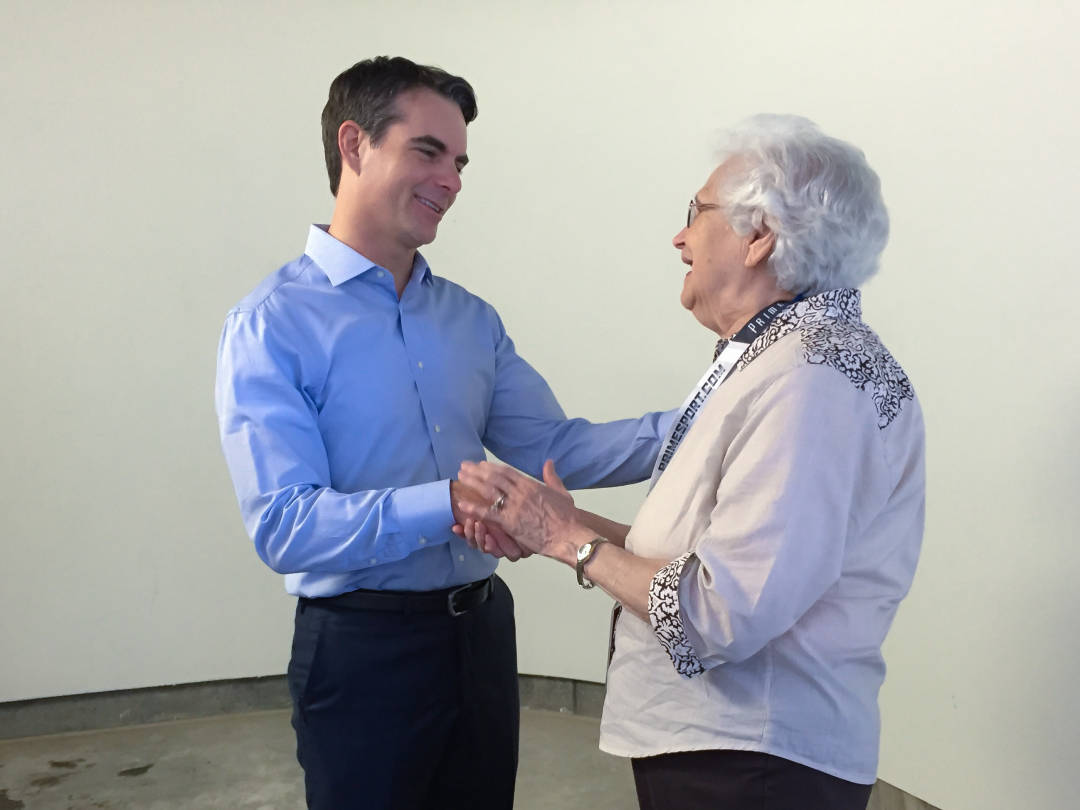 Donate Here
Click the icon above to donate to One Dream.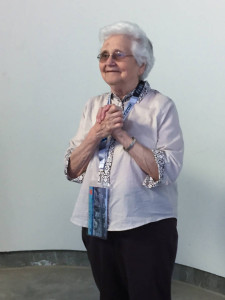 According to her six loving children, Irene Howard's biggest dream is to meet Jeff Gordon. She says she's Jeff Gordon's number one fan! Her family even says she refers to him as "my Jeff". Her daughter Denys reports that 85-year-old is a completely dedicated fan. Irene also has 12 grandchildren, and 3 great grandchildren.
Irene had a difficult year caring for her husband with Alzheimer's disease. She's his full time caregiver and also watches her great granddaughter 3 nights a week.  She's very active in her church and community projects, she belongs to a community charitable group and is also on the library board. She gives donations for scholarships to high school kids, and cooks for rotary. She's a wonderful woman who deserves to have her dream come true.
Irene's Dream came true on Saturday, February 20th, 2016, in Daytona Beach, Florida. Nothing but sunshine and blue skies as everyone arrived in Daytona Beach.
Irene's son, Dion, helped us keep Jeff Gordon a secret the whole time. Their family was in town for the Daytona 500, which was taking place on Sunday. Dion told Irene that they were going to the track a day early to enjoy the festivities outside the speedway since they were already in town. She didn't even know she could go inside, much less meet Jeff Gordon!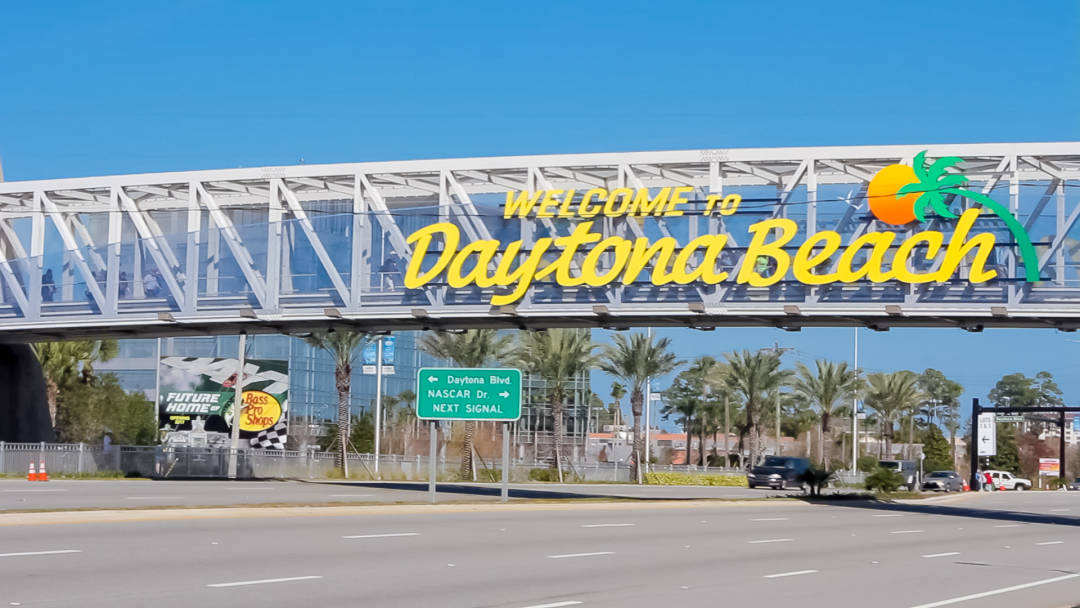 Needless to say, Irene was surprised when our team walked up to say hello. She was wondering how these strangers knew her name! We let her know that her daughter told us all about her love of NASCAR, and that we thought she deserved tickets for Saturday too.
Finally, it was time to tell Irene about the real surprise for her special day. We stopped walking and told her that Jeff Gordon was right inside, and that he was looking forward to talking to her. Irene couldn't believe it. "Why me?"
Jeff's colleagues met us inside the stadium and led the way to the meeting location. Jeff had a packed schedule for the day, but he made time between meetings for a conversation with Irene. Jeff opened the door to our waiting area wearing a friendly smile, and Irene instantly lit up.
After a few surreal minutes talking about both Irene and Jeff's history with NASCAR, Jeff was obligated to move on to his next appearance. He signed some autographs and said farewell to Irene and her family. Once he was gone, the family made their way to their seats and enjoyed the sunny day at Daytona International Speedway.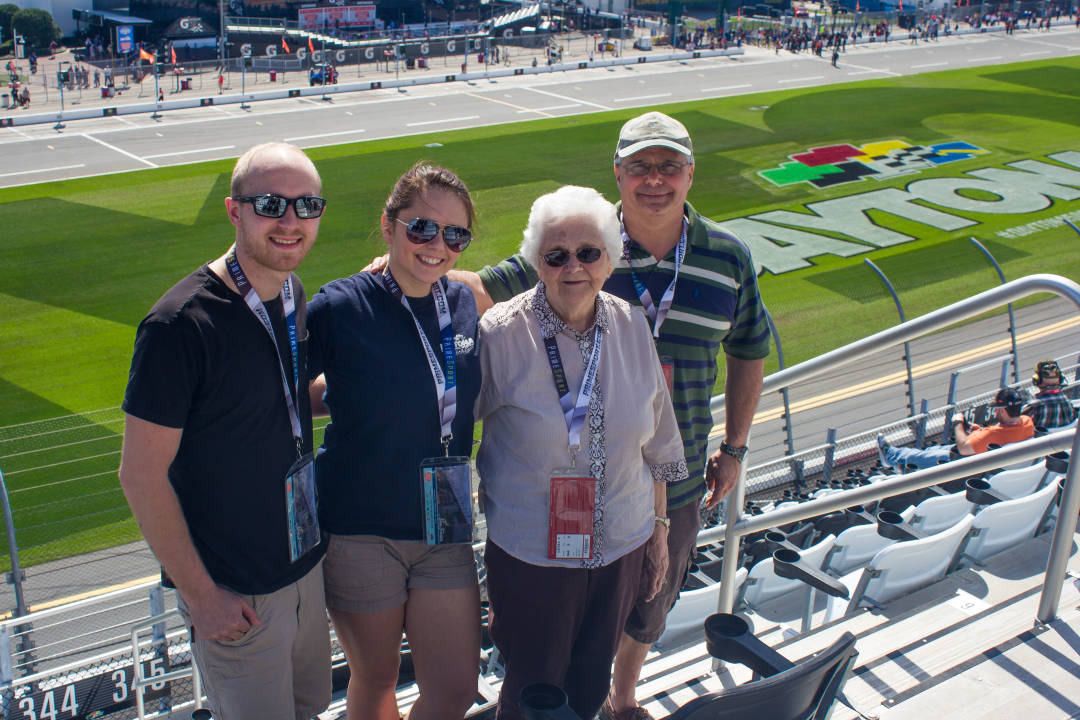 More Photos of Irene's Visit With Jeff Gordon
Thank you so much to Jeff Gordon for caring so much about his fans. Jeff heard about Irene's dream just a couple weeks before the Daytona 500. At that point, all the schedules for the week are pretty much set in stone. Not only did Jeff shift things around in order to make Irene's dream come true, but he was incredibly friendly and sincere as he spoke with Irene. Surely, Irene's time meeting with Jeff Gordon will never be forgotten.
Also, thank you to Jeff's team for coordinating all the logistics at the speedway, especially Jon.
This dream was posted to our website with a very short window of time for fundraising, so special thanks to everyone who helped make it happen. A generous donation from the McKee Family Foundation was critical to the success of this dream, and the online donations from Catherine Braxton and Tami Neumann helped make the day extra special.
Thank you!
Donate Here
Click the icon above to donate to One Dream.