Paintball Fundraiser with CPX Sports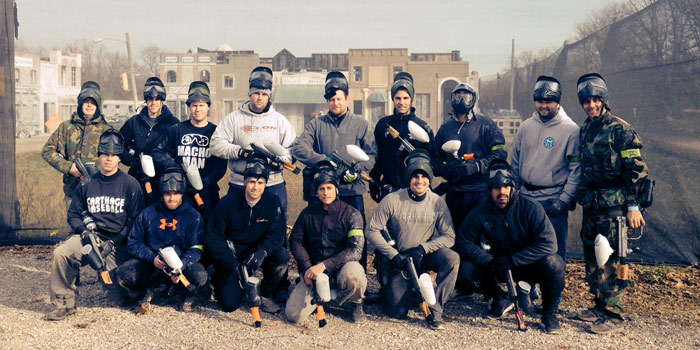 Paintball for Charity Fundraiser
This group of young men organized a Paintball for Charity event on November 9, 2014, with proceeds supporting One Dream. This paintball fundraiser event raised about $500 to support low-income senior citizens!
The event was held at CPX Sports in Joliet, IL, one of the top paintball facilities in the world. We are very grateful to the generous team at CPX Sports. They donated a large portion of each participant's admission fee to One Dream. Paul, Nick, Mike, Janice, and the rest of the staff were simply amazing people. They made our first ever paintball fundraiser a huge success!
Tucked away in Joliet, IL near Chicago, CPX Sports boasts 20+ fields. The facility spans 143 acres and hosts some of the top premier paintball events in the world. Visit CPXSports.com to learn more.